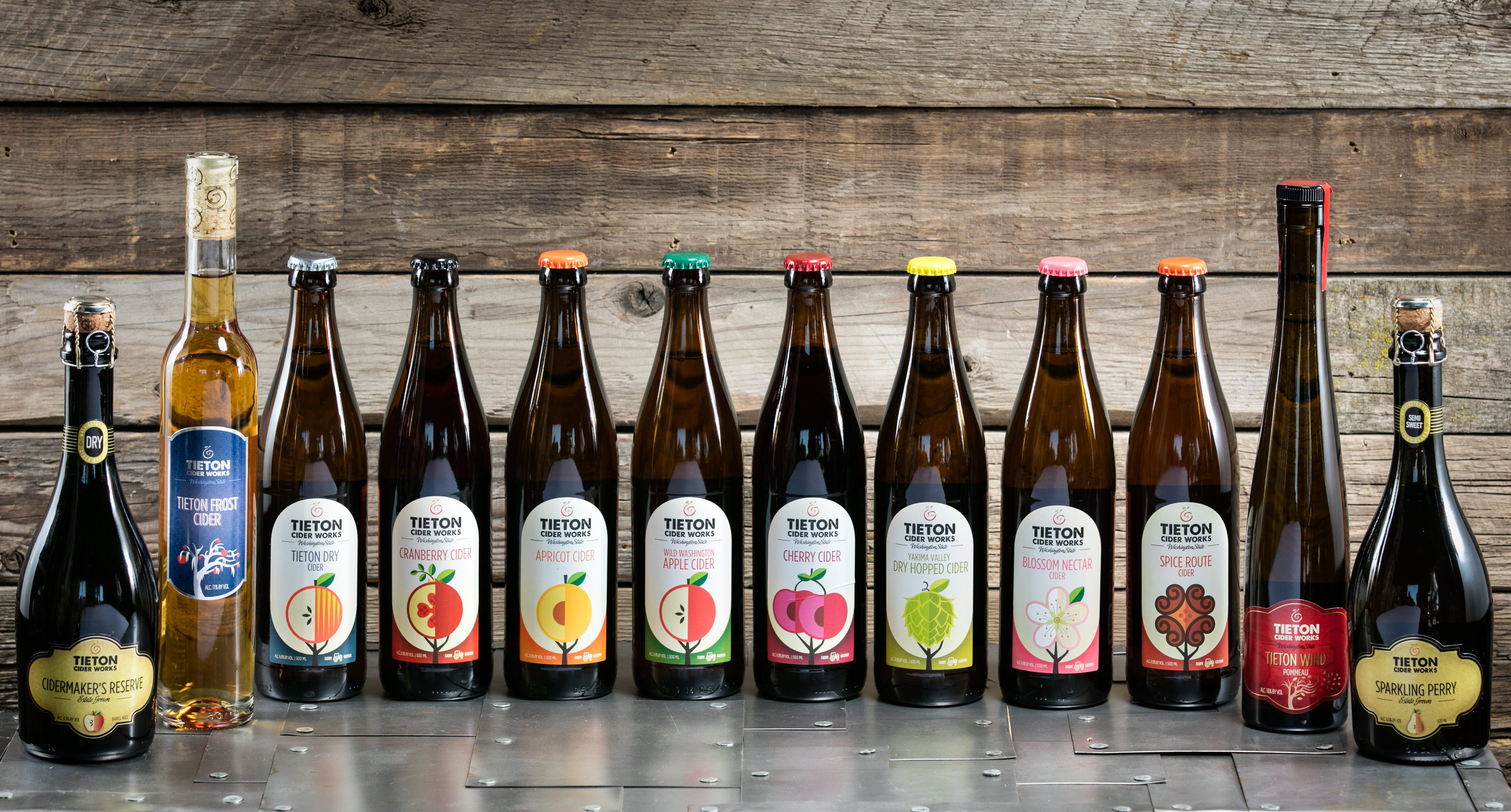 Our fresh pressed juice comes from apples grown in the Pacific Northwest. We blend American heritage, English and French cider varietals with dessert apples to capture the best of what each variety brings to the bottle: sweetness, acidity, tannin and aroma. The results are ciders with body and a depth of finish.
As a third generation Yakima Valley farming family, we take our stewardship of the land seriously, and have been farming organically for the past 30 years. A love of land, food and drink has inspired us to make cider with the fruit we grow on our own ranch, Harmony Orchards. We blend American, English and French cider varieties, essential for the complexity you will find in our ciders. We believe the ciders we make are an expression of the harvest and reflective of both the fruit and the place that it is grown.
Food and cider are a natural. We have been creating or finding recipes that marry the flavor profiles of our ciders with the ingredients in recipes. We give you a few options below, but our Pairings Page has terrific recipes with images. You will find all of our ciders paired with salads, soups, stews, desserts, and cocktails. Plus our ciders are naturally gluten free, perfect in all seasons and refreshing on their own. We recommend drinking our ciders chilled and enjoyed at 45 degrees. Is there a more perfect beverage than cider?
All of Our Ciders:
Blossom Nectar Cider | Wild Washington Apple Cider | Tieton Dry Cider | Apricot Cider | Cherry Cider
Yakima Valley Dry Hopped Cider | Spice Route Cider | Cidermaker's Reserve | Sparkling Perry
Tieton Frost | Tieton Wind
Our Core Ciders:

---
---
---
---
---
---
---

Top Shelf Ciders:
---
Spirited Products:

---