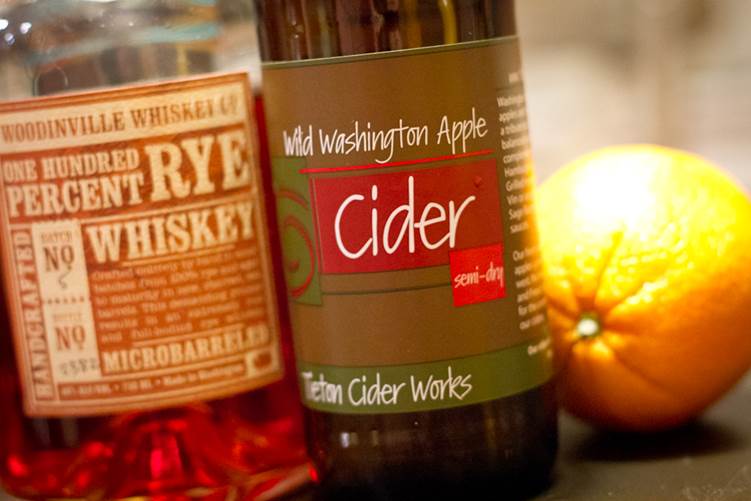 by Chris Lehault
Cider makes for an excellent cocktail ingredient. It lightens drinks while adding both depth and character. Perfect for highballs, coolers, and even fluted drinks, the cider's diversity as a cocktail mixer makes it one of the most overlooked ingredients behind the bar today. For these recipes I want to stay close to the cocktail tradition but also create drinks that reflected Washington's revival of small-batch distilling. Each recipe is a variation on a classic.
The Ward 8 is an old cocktail from the late 19th century. It's a luscious blend of fruit juices balanced by the peppery character of a good rye. This recipe, the Ward 509, is a highball version of the classic where orange and lemon juices play off the luscious, slightly tart character of Tieton Wild Washington Apple Cider. Local, Woodinville rye and Scrappy's aromatic bitters add structure and keep this drink from creeping into tiki town. Mix up a big batch for the perfect summer party punch.
2 oz Oola Whiskey
1 oz Orange Juice (strained)
3/4 oz Lemon Juice
4 oz Tieton Wild Washington Apple Cider Day
Dash of Scrappy's Aromatic Bitters
Instructions: Shake the rye, juices, and bitters in a chilled cocktail shaker with ice. Strain into an ice-filled highball glass. Top with Tieton Wild Washington Apple Cider and serve immediately.