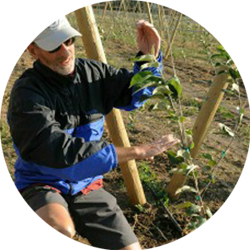 Craig Campbell
Owner
Craig is the farmer who grows the fruit for Tieton Cider Works. New varieties are what excite Craig, and he is always looking for what else he can grow on his farm. He is intrigued with the heirloom and cider apples that he is bringing into production, and is committed to the growth of a cider making community in the Northwest.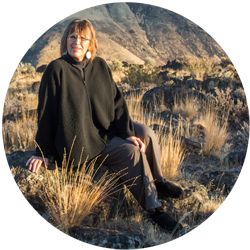 Sharon Campbell
Owner
With a background in design and a love of cooking, Sharon has a current life mission to impress upon everyone that cider is what pairs best with food.   Inviting friends to dinner and quizzing them about which ciders they prefer with which foods is a perfect fit with Sharon's natural ability to cook for and nurture her family and friends. See our 
Pairings Page
 for her wonderful recipes and ideas!
Marcus Robert
General Manager/Owner
Marcus joined Tieton Cider Works in 2010 as our cider operations manager and cider maker, bringing ten years' experience in making cider, craft beers, wine and as a fourth generation Yakima Valley farmer, Marcus brings a diverse background in growing apples and pears, as well as a valuable skill in his natural and innate ability to blend and taste. With his first bottling, Marcus was winning awards for his cider. Contact Marcus for information about sales, cider fruit or juice.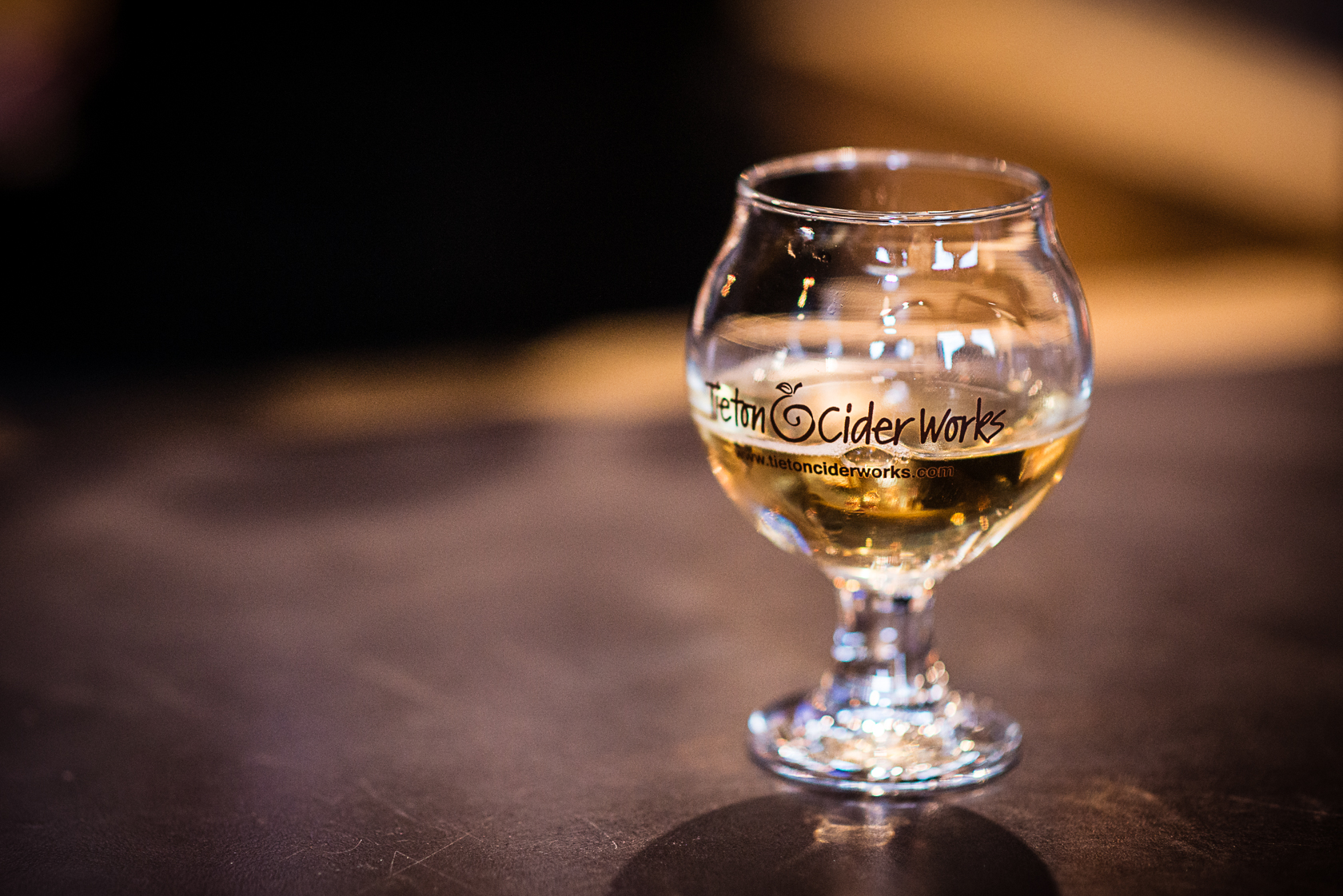 Tom
Sales Manager
Tom joins the team with a background in the Craft Beverage industry.  If you are interested in becoming a wholesale distributor of our cider please contact Tom.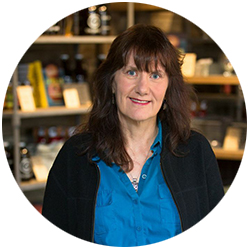 Lori Frymier
Controller
Lori has been the company controller for Tieton Cider Works, since its conception. Since she was the company controller for our Campbell Orchards, and then Harmony Orchards.   She has been a licensed CPA for over 20 years, and has her BA and MBA from Washington State University with a major emphasis in Finance and Marketing respectively both critical areas for our start-up company.  She came to us from Snokist Growers, In her tenure at there, she began as a Safety HR Manager, and rose through several promotions to their VP Administration where she oversaw grower and employee relations, and worked with the management team in evaluating capital projects, and finding ways to increase efficiency and profitability. For questions about Accounts Payable or Accounts Receivable please contact Lori.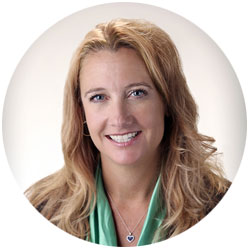 Leann Wane
Washington Sales & Brand Manager
LeAnn has clocked nearly 20 years of experience in Sales and Marketing which assists her in her role at Tieton Cider Works. The combination of her outgoing nature and her professional experience allows her to easily find the best avenues of communication. She not only supports the Sales team with expediting orders, but also serves as liaison to our trade customers. Born and raised in the Yakima Valley, LeAnn's natural curiosity led her to travel during and after college, and included time living on the east coast in Florida and Maine, as well as the mid-west. Having returned to Yakima to raise her two children, LeAnn enjoys running, hiking and being outdoors. To bring Tieton to your Washington store or restaurant, contact Leann.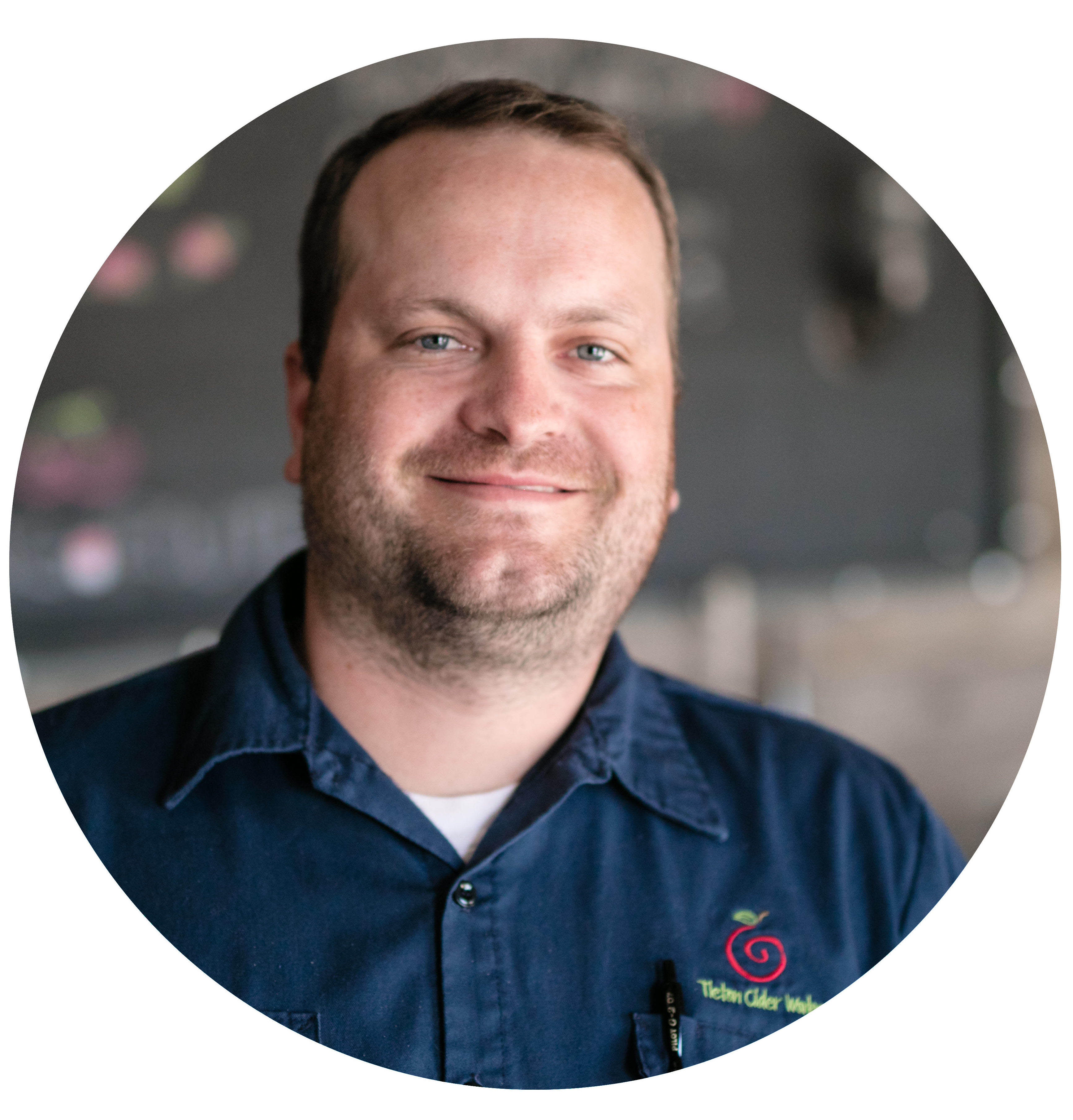 Rob MCCURDY
Production Manager/Cider Maker
Rob spends his days in the cidery as our Production Manager. With a Bachelor degree in Biology and Master of Science in Brewing and Distilling, from Heriot-Watt University in Edinburgh, he is perfect for the job. While living in the UK, Rob became aware of the vast world of cider and was curious about TCW when he returned. He grew up in Yakima and has interests in theater and soccer, making him a man of diverse tastes. Contact Rob for information about production of our cider.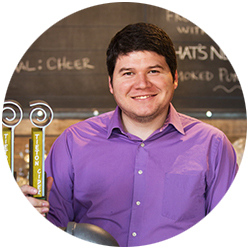 Fred Lopez
Cider Bar Manager
Fred is the Cider Bar manager at Tieton Cider Works. He has called the Yakima Valley home for over 12 years and has many years of experience in customer service and hospitality. Fred has over 6 years of experience managing tasting rooms of well known wineries throughout Yakima and earned his degree in winery technology. Fred sees great potential in what the Yakima Valley has to offer and wants to showcase that to the guests that visit this region and the Cider Bar. Fred enjoys learning about artisan food and beverages, nature, road trips, local music, and art. For information on events, tastings and tours at Tieton Cider Works and the Cider Bar, please contact Fred.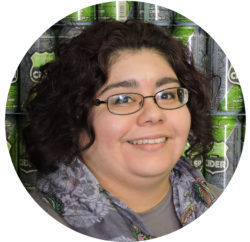 Nadia Urvina
Purchasing & Logistics Coordinator
Nadia is one of the newest members to join TCW in 2016. A home town girl, she is passionate about the brewing industry and encouraged by the growth in the Yakima Valley.  Nadia considers herself to be the adventurous type, she has logged many miles around the world and aspires to travel more in the future. She joins the team with  a Bachelors degree from Central Washington University in Business. Her background of 14 years in sales, customer service, logistics and inventory management serves her well in her position as the coordinator of our purchasing & logistics department. Contact Nadia for questions for purchasing and shipping logistics.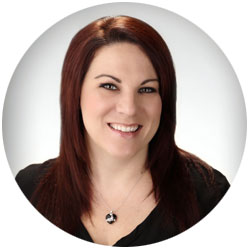 Nicole Marang
Graphic Design & Digital Content Manager
Nicole brings to the team a passion for quality customer service and enthusiastic brand promotion as our Brand Coordinator.  Her background includes over 15 years of administration, customer relations and sales experience.  Growing  up in the Tri-Cites, she graduated in Business Administration. Nicole manages our online presence for Tieton Cider Works, for graphics or social marketing requests please contact Nicole.