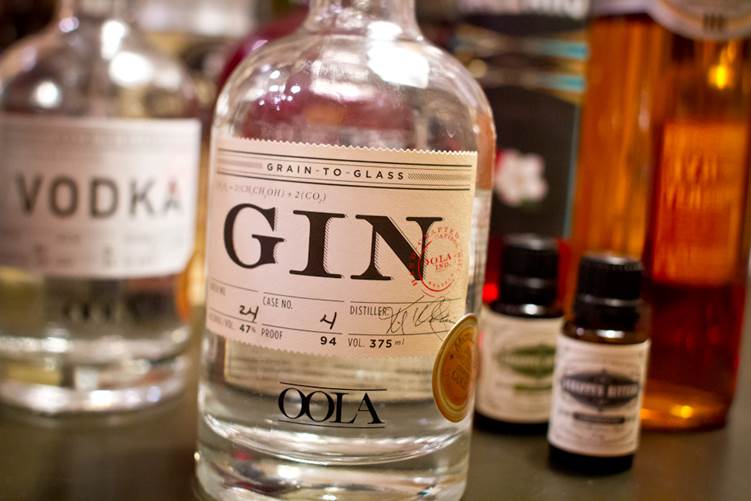 by Chris Lehault
Cider makes for an excellent cocktail ingredient. It lightens drinks while adding both depth and character. Perfect for highballs, coolers, and even fluted drinks, the cider's diversity as a cocktail mixer makes it one of the most overlooked ingredients behind the bar today. For these recipes I want to stay close to the cocktail tradition but also create drinks that reflected Washington's revival of small-batch distilling. Each recipe is a variation on a classic.
I love a good Singapore Sling. But not that Disney-fied version we see on most menus. The original is a marriage of tart, sweet, with a heavy hand of booze. The Cherry Sling is an homage to the original. It uses the same gin, lime juice, and orange liqueur, but kicks the cherry character into high gear with Roi Rene Cherry Liqueur and Tieton Cherry Cider. If you want to get super fancy, mix the juice and spirits, pour the Tieton Cherry in the glass, and then "float" the spirits over the top to impress your guests with your bartending skills.
2 oz Oola Gin
1/2 oz Roi Rene Cherry Liqueur
1/2 oz Solerna Orange Liqueurs
1/2 oz lime juice
5 oz Tieton Cherry Cider
2 dashes Scrappy's Orange Bitters
Combine all ingredients (except cider) in chilled shaker with ice and shake until well frosted. Pour cider into an ice-filled highball glass and float the strained spirits over the top by pouring over the back of a spoon.
Garnish with lime wedge and a cherry if in season.